Male Hostels
Housing problems are an important factor that will affect how well a rehabilitated persons can have a new beginning.  For example, rehabilitated persons have little savings when they are released from prison, in addition to the lack of support from their family members, some become street sleepers as they cannot afford high rents. This is a high-risk situation as they may join their old friends and easily go back to their old ways. Rehabilitated persons need a place to live to help them reintegrate into society.
We opened four half-way male hostels for rehabilitated persons, named 'Kun Sun Hostel', 'Love and Care Hostel', 'Faith Hostel' and 'Kindness Hostel'. 
The hostels for rehabilitated persons to stay for 3 to 9 months as needed. We provide support for the residents to reintegrate into the society, including job referrals, applying for social welfare, following up on health conditions, and formulating future plans. We also help them to establish a group life and new interpersonal networks: in the hostels residents need to share housework, attend regular hostel meetings and fellowships, and co-workers will encourage and accompany residents to participate in church worship and adapt to church life. Then we help to rebuild the relationship between the rehabilitated persons and their families. We work hard to assist the residents in contacting and communicating with their families. We also invite family members to visit hostels and participate in gatherings to let them understand the hostel life. We will also provide family counselling when necessary.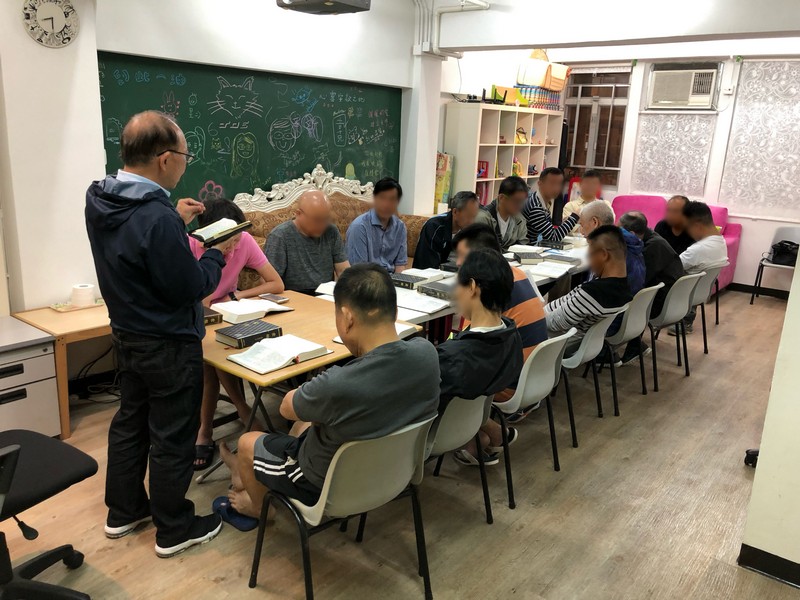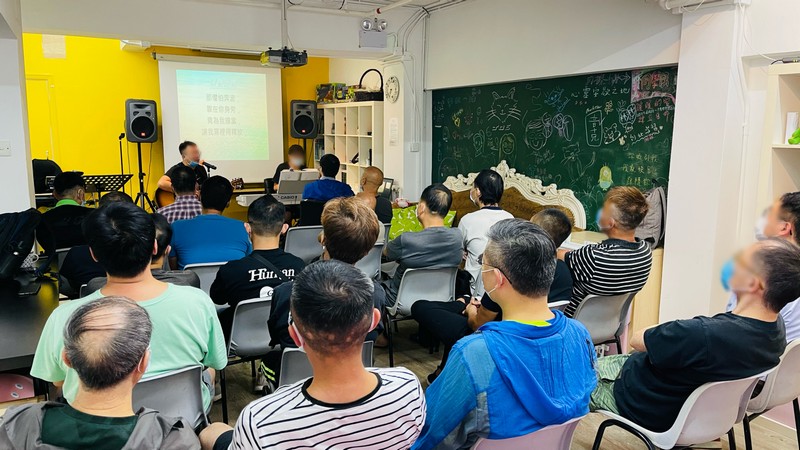 Female Hostels
We are also operating two female half-way hostels.  The Abundant Grace Hostel is mainly for rehabilitated "black hands" (repetitive offenders) who have been in prison repeatedly. The goal is to help them reorganize their lives, be released from the control of drug addiction, and reconcile with their families and work stably in society and participate in churches. The accommodation service lasts for 12-18 months and is divided into three stages: reorganization, service, and work. At each stage, the hostel supervisors will walk closely with the residents and conduct self-examination with them. Through individual counseling, group sharing, cultivation of belief and personal growth, career matching and training, etc., to help the residents gradually change, so that the chance of relapse and re-entry to prison after completion of residential training is minimized.  Another hostel, named 'Sisterhood Home', accommodates the graduated residents of the female hostel, and where they learn to be independent and support one another.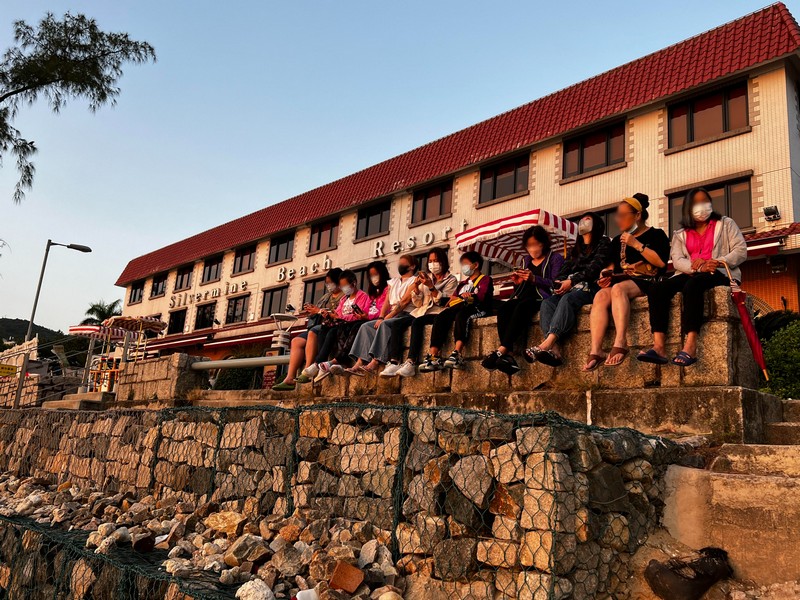 Presented by the "HKCSS Channel"